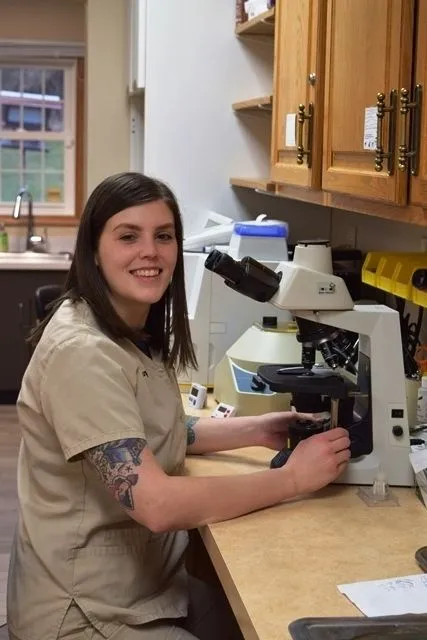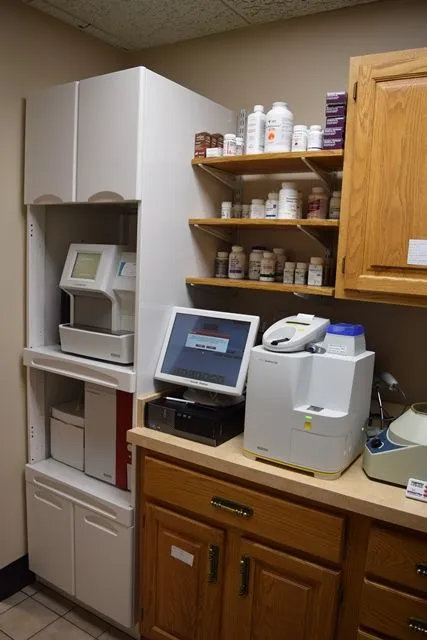 Pictured to the left is the state-of-the-art Idexx Clinical Laboratory for immediate test results for Complete Blood Cell Counts including Differential Cell Counts and blood chemistries including Total Thyroid Hormone and several serum panels.
Also viewable on the right side of this picture is the automated urinalysis machine and centrifuge.
Pictured to the right is Brittany Porter, R.V.T. at the microscope preparing to read a urine sediment as part of the Complete Urinalysis for a patient.